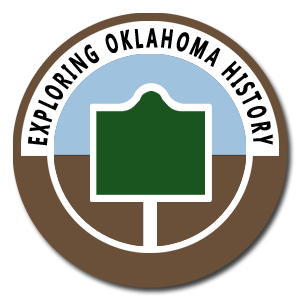 Historic Oklahoma Place of the Day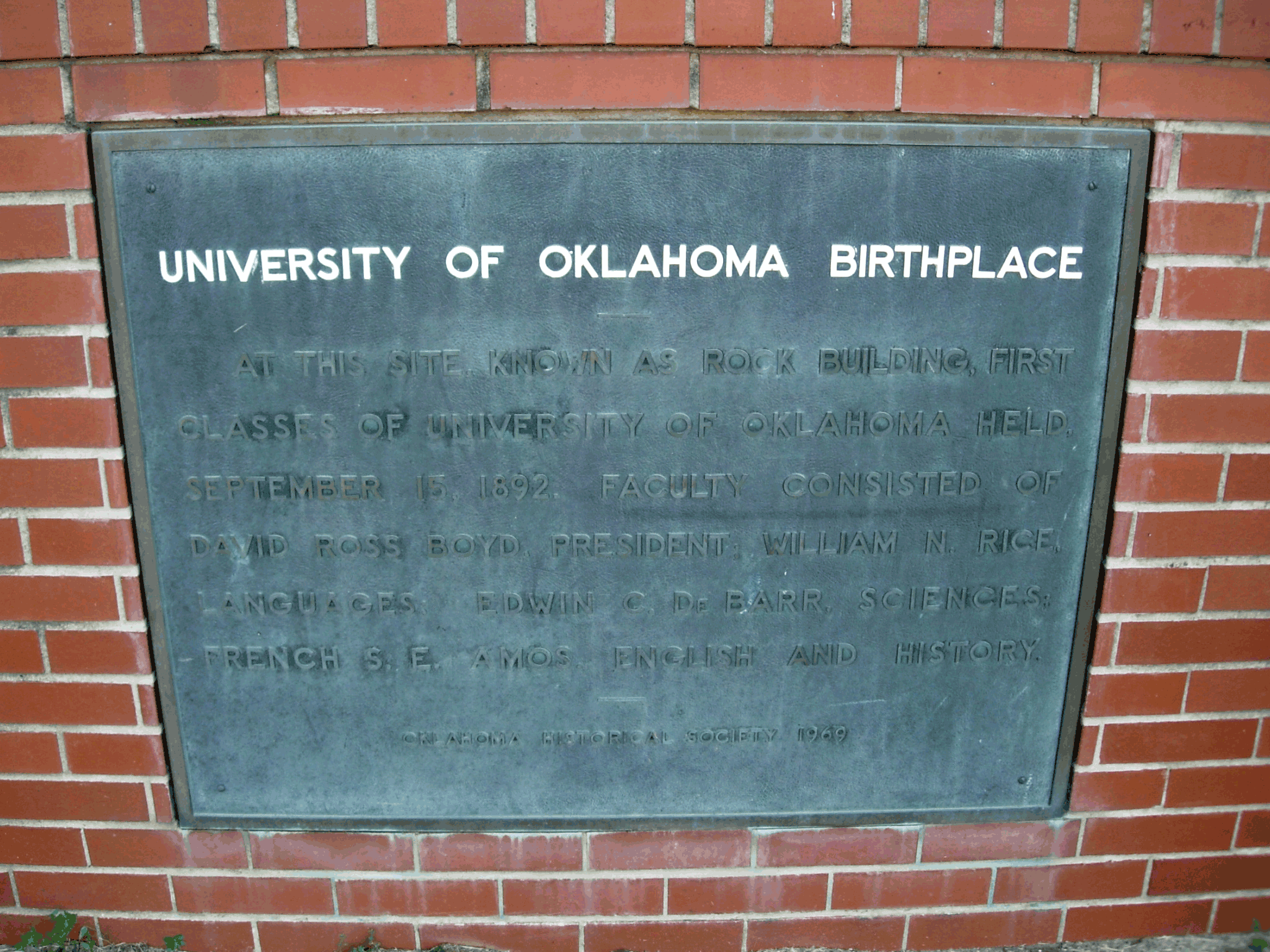 At this site known as Rock Building, first classes of University of Oklahoma held September 15, 1892. Faculty consisted of David Ross Boyd, President; William N Rice, Languages; Edwin C De Barr, Sciences; French S. E. Amos English and History. Oklahoma Historical Society 1969

Located in Cleveland County, Oklahoma
Today in Oklahoma History
Red River Bridge War - Martial Law Declared
The Red River Bridge War was a 1931 bloodless boundary conflict between Oklahoma and Texas over an existing toll bridge and a new free bridge crossing the Red River. On this date Oklahoma Governor Murray declared martial law at the site, enforced by Oklahoma National Guardsmen. Murray directed the guardsmen to allow anyone to cross either bridge, after
more...

Friday, July 24, 1931
Arkansas River Navigation System
Rivers and Harbors Act authorizing the building of the McClellan-Kerr Arkansas River Navigation System is passed by Congress. The plan includes hydropower, flood control, recreation, and navigation from Catoosa, Oklahoma to the Mississippi River.
more...

Wednesday, July 24, 1946
Community
Exploring Oklahoma History is just for the fun of seeing what there is to see in the great state of Oklahoma, and to possibly learn a little something along the way.
Labor omnia vincit