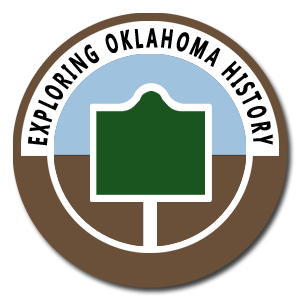 Historic Oklahoma Place of the Day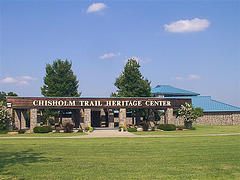 The Heritage Center was established in 1998 to commemorate and celebrate the great history and heritage of the old Chisholm Trail and the other Great Cattle Trails of the late 19th century. The Center includes the largest bronze sculpture in Oklahoma, a monumental statue of a cattle drive, and an adjacent museum and visitor center. Inside the museum, displays and galleries put you on the old Trail. From the economic forces stimulating the cattle industry after the Civil War, to the entrepreneurs and cattle barons who made it happen, and on to the cowboys, the native Americans, the cavalry, the cattle, and the terrain, the Heritage Center tells the complete story of the famous Trail. Hours: 10a.m. through 5 p.m. Monday through Saturday, 1p.m. through 5 p.m. on Sundays, We close on Thanksgiving day, Christmas, New Years Day and Easter Sunday. We will open for group tours and special guests at non-standard times by advance arrangement.

Located in Stephens County, Oklahoma
Today in Oklahoma History
Indian Removal Act of 1830
The Indian Removal Act of 1830 was a law passed by the Twenty-first United States Congress in order to facilitate the relocation of Native American tribes living east of the Mississippi River in the United States to lands further west. The Removal Act, part of a U.S. government policy known as Indian Removal, was signed into law by President Andrew Jackson on May 28, 1830.
more...

Friday, May 28, 1830
Jim Thorpe Born
Today Jacobus Franciscus "Jim" Thorpe was born. Considered one of the most versatile athletes in modern sports, he won Olympic gold medals in the pentathlon and decathlon, played American football both collegiate and professional, and also played professional baseball and basketball.
more...

Monday, May 28, 1888
Community
Exploring Oklahoma History is just for the fun of seeing what there is to see in the great state of Oklahoma, and to possibly learn a little something along the way.
Labor omnia vincit