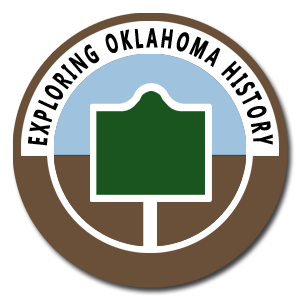 Exploring Oklahoma History
Exploring Oklahoma History is just for the fun of seeing what there is to see in the great state of Oklahoma, and to possibly learn a little something along the way.
– Labor Omnia Vincit –
Explore
This database is provided to help you explore the great state of Oklahoma.
Remember
An calandar full of Oklahoma history. See what happened today.
Learn
The latest on our discoveries and adventures around Oklahoma.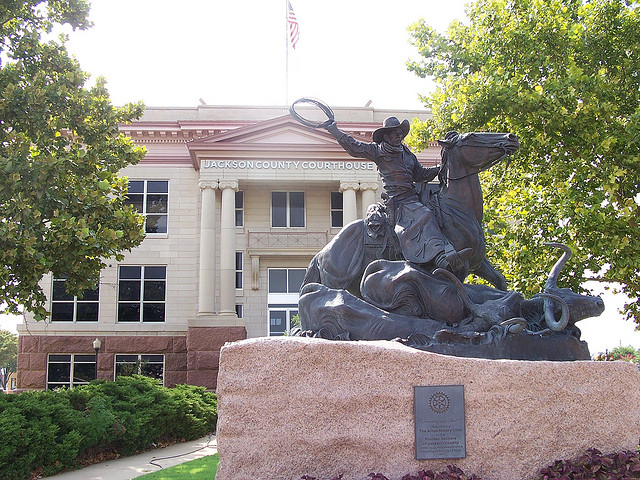 Statue in front of the Jackson County Courthouse Crossing The Red Dedicated by Altus Rotary Club to the Pioneer Settlers of Jackson County on the 100th Anniversary of the Founding of th City of Altus 1991
January 27
---
10 Lost in OSU Plane Crash
Saturday, January, 27, 2001 – Ten members of the Oklahoma State University basketball family lost their lives in a plane crash near Strasburg, Colorado. Lost were OSU players Daniel Lawson and Nate Fleming, Oklahoma City broadcaster Bill Teegins, OSU athletic media relations coordinator Will Hancock, student assistant Jared Weiberg, director of basketball operations Pat Noyes, athletic trainer Brian Luinstra, broadcast engineer Kendall Durfey, and pilots Denver Mills and Bjorn Fahlstrom. Monuments at the crash site in colorado and the southwest lobby of Gallagher-Iba Arena in Stillwater have been erected. more...
In this week's episode we take another look back into Oklahoma history as we explore the tragedy at Babbs Switch. Welcome to Blog Oklahoma.
In this long overdue episode we take another look back into Oklahoma History.with the fascinating tale of Greer County … Texas. Welcome to Blog Oklahoma.