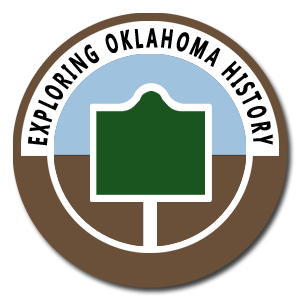 Historic Oklahoma Place of the Day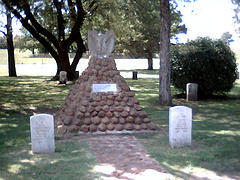 Geronimo's Grave Marker, Fort Sill, Oklahoma. Geronimo (June 16, 1829–February 17, 1909) was a prominent Native American leader of the Chiricahua Apache who long warred against the encroachment of the United States on tribal lands. He died of pneumonia at Fort Sill in 1909.

Located in Comanche County, Oklahoma
Today in Oklahoma History
Hmmm, nothing listed for today. Well we'll just have to look ahead.
Oklahoma Taxpayer and Citizen Protection Act of 2007
On this day a strict immigration reform law meant to discourage illegal immigration went into effect. The Oklahoma Taxpayer and Citizen Protection Act of 2007 denies illegal immigrants state identification, and requires all state and local agencies to verify citizenship status of applicants before authorizing benefits. The law also require public employers to enter job applicants into an electronic immigration database to verify legal status.
more...

Thursday, November 01, 2007
Community
Exploring Oklahoma History is just for the fun of seeing what there is to see in the great state of Oklahoma, and to possibly learn a little something along the way.
Labor omnia vincit