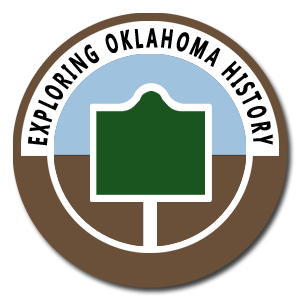 Historic Oklahoma Place of the Day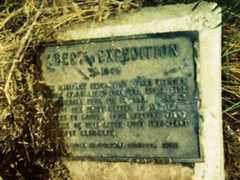 At this location on October 1, 1845, a military expedition to the Rocky Mountains under the command of James William Abert paused on its return journey to sketch the buttes appearing to the south. This was the first expedition to make the overland trip with a train of wagons from Bent's Fort, in present-day Colorado, down the Canadian River to Fort Gibson.

Located in Blaine County, Oklahoma
Today in Oklahoma History
Hmmm, nothing listed for today. Well we'll just have to look ahead.
Greer County, Texas
Greer County, created by the Texas legislature on February 8, 1860 (and named for John Alexander Greer, Lieutenant Governor of Texas), was land claimed by both Texas and the United States. In a lawsuit,
United States v. State of Texas 162 U.S. 1 (1896)
, the U.S. Supreme Court held that the land of some 1.5 million acres belonged to the United States. Following that ruling, on May 4, 1896, the land was officially assigned by Congress to Oklahoma Territory. When Oklahoma became the 46th U.S. state (November 16, 1907), old "Greer County" was divided into Greer, Harmon, Jackson, and part of Beckham counties.
more...

Monday, March 16, 1896
WKY
Oklahoma's oldest radio station, WKY, became the 28th licensed station in the United States.
more...

Thursday, March 16, 1922
Community
Exploring Oklahoma History is just for the fun of seeing what there is to see in the great state of Oklahoma, and to possibly learn a little something along the way.
Labor omnia vincit