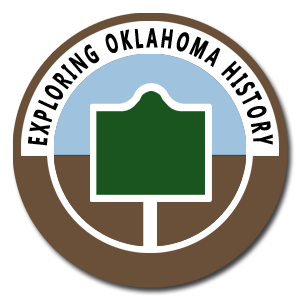 Exploring Oklahoma History
Exploring Oklahoma History is just for the fun of seeing what there is to see in the great state of Oklahoma, and to possibly learn a little something along the way.
– Labor Omnia Vincit –
Explore
This database is provided to help you explore the great state of Oklahoma.
Remember
An calandar full of Oklahoma history. See what happened today.
Learn
The latest on our discoveries and adventures around Oklahoma.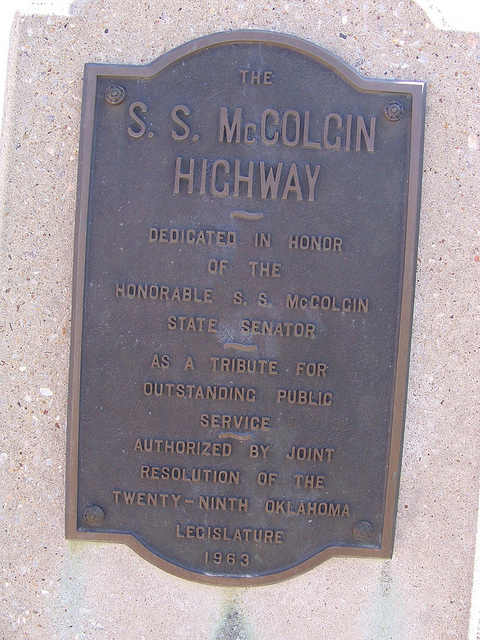 S. S. McColgin Highway. Dedicated in honor of the honorable S.S. McColgin, State Senator. As a tribute for outstanding public service. Authorized by join resolution of the twenty ninth Oklahoma Legislature 1963
July 2
---
Nathan Boone
Sunday, July, 2, 1843 – Captain Boone, son of Daniel Boone, under orders of Gen. Zachary Taylor, Army Department Commander, in summer of 1843 lead exploratory expedition of western prairies. Party departed from Ft. Gibson May 14, and reached as far north as central Kansas. Party crossed Cimarron River July 1st, and made camp just south of River on Trader Creek on Sunday July 2nd, 1843. more...
Battle of Locust Grove
Wednesday, July, 2, 1862 – Federal troops suddenly attacked a Confederate camp along the ridge near here are dawn, July 2, 1862. The surprised Confederates hardly returned fired before their officers and heavy supplies where captured. Yet, hot fighting in the woods lasted nearly all day. more...
In this week's episode we take another look back into Oklahoma history as we explore the tragedy at Babbs Switch. Welcome to Blog Oklahoma.
In this long overdue episode we take another look back into Oklahoma History.with the fascinating tale of Greer County … Texas. Welcome to Blog Oklahoma.
The book investigates a series of murders of wealthy Osage people that took place in Osage County, Oklahoma in the early 1920s—after big oil deposits were discovered beneath their land. ...