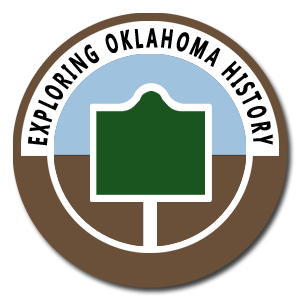 Historic Oklahoma Place of the Day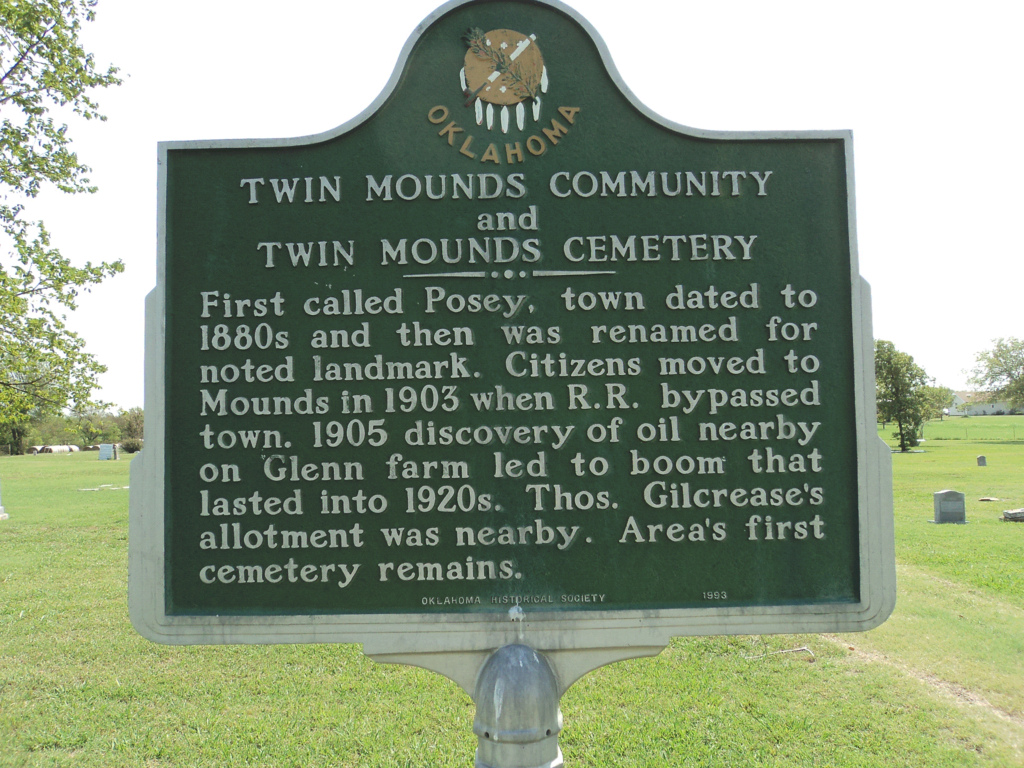 Twin Mounds Community and Twin Mounds Cemetery First called Posey, town dated to 1880s and then was renamed for notesd landmark. Citizens moved to Mounds in 1903 when R.R. bypassed town. 1905 discovery of oil nearby on Glenn farm led to boom that lasted into 1920s. Thos. Gilcrease's allotment was nearby. Area's first cemetery remains.

Located in Tulsa County, Oklahoma
Today in Oklahoma History
Hmmm, nothing listed for today. Well we'll just have to look ahead.
Battle of Middle Boggy Depot
American Civil War -- While on an expedition in February 1864 to meet, defeat or destroy Confederate forces in Indian Territory, Union Major Charles Willette and his troops surprised a Confederate force at Middle Boggy Depot on February 13. Although poorly armed, the Rebels made a determined stand for a half hour before retiring. The Union forces killed 47 Confederates during this short fight. Fear of the arrival of fresh Confederate forces influenced the Federals to retire to Fort Gibson. During Colonel John F. Phillips's Indian Territory expedition, he and his men fought with and dispersed numerous Confederate forces. Middle Boggy Depot was, perhaps, the largest encounter during the expedition.
more...

Saturday, February 13, 1864
Community
Exploring Oklahoma History is just for the fun of seeing what there is to see in the great state of Oklahoma, and to possibly learn a little something along the way.
Labor omnia vincit