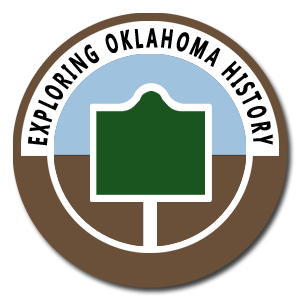 Historic Oklahoma Place of the Day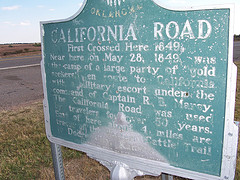 First Crossed Here 1849. Near here on May 28, 1849,, was the camp of a large party of gold seekers en route to California with a military escort under the command of Captain R B Marcy. The California Road was used by travelers for over 50 years. East of here about 4 miles are traces of the Western Cattle Trail to Dodge City, Kansas.

Located in Dewey County, Oklahoma
Today in Oklahoma History
Governor Walton Impeached
On this day Governor
John "Jack" C. Walton
was suspended. Walton had placed Okmulgee County under martial law and Tulsa County likewise with the additional penalty of suspension of habeas corpus; the latter step forbade by state constitution. When an Oklahoma City grand jury prepared to investigate the governor's office, Walton put the entire state under martial law on September 15, 1923 with "absolute martial law" applicable to the capital. Impeachment demands were rampant.
more...

Tuesday, October 23, 1923
Community
Exploring Oklahoma History is just for the fun of seeing what there is to see in the great state of Oklahoma, and to possibly learn a little something along the way.
Labor omnia vincit