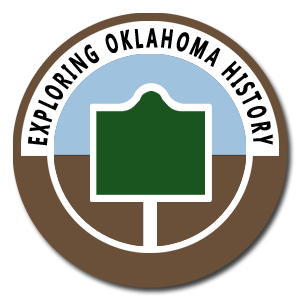 Historic Oklahoma Place of the Day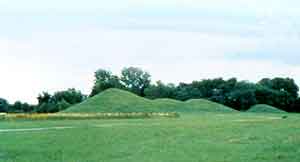 Welcome to Spiro Mounds. The Interpretive Center has displays about the Caddoan Indians who created this important ceremonial complex between A.D. 600 and A.D. 1450. There is also an interpretive trail system that loops past all twelve mounds. Each mound was created from layer upon layer of dirt carried in the baskets. Nine mounds were made as "platforms" for the primary leaders homes, two were for main religious buildings and one was to cover the burials of the leaders. Some of the mounds were looted by commercial diggers from 1933-1935 before they were explored by archaeologists from the University of Oklahoma from 1936-1941. The Facility was opened to the public in 1978 and is administered by the Oklahoma Historical Society. Interpretive Center Hours (Free Admission) - Wednesday thru Saturday 9:00AM to 5:00PM - Sunday, noon to 5:00PM

Located in LeFlore County, Oklahoma
Today in Oklahoma History
Hmmm, nothing listed for today. Well we'll just have to look ahead.
Oklahoma Route 66 Museum Opens in Clinton
The Oklahoma Route 66 Museum officially opened on this day with a grand opening celebration in Clinton, Oklahoma, including car shows, free live entertainment, a rock'n roll dance and many other activities.
more...

Saturday, September 23, 1995
Community
Exploring Oklahoma History is just for the fun of seeing what there is to see in the great state of Oklahoma, and to possibly learn a little something along the way.
Labor omnia vincit