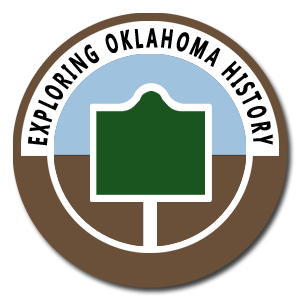 Historic Oklahoma Place of the Day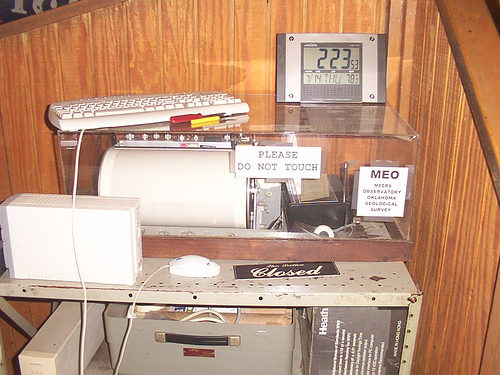 MEO Meers Observatory Oklahoma Geological Survey Meers, Oklahoma In May of 1985, the Oklahoma Geological Survey installed a seismograph in the Meers Store to monitor the Meers Fault. The Meers Store became "MEO - Meers Observatory" and has proven to be one of the most sensitive stations in the country

Located in Comanche County, Oklahoma
Today in Oklahoma History
Hmmm, nothing listed for today. Well we'll just have to look ahead.
The Dalton Gang is wiped out in Coffeyville, Kansas
On this day in 1892, the famous Dalton Gang attempts the daring daylight robbery of two Coffeyville, Kansas, banks at the same time. But if the gang members believed the sheer audacity of their plan would bring them success, they were sadly mistaken. Instead, they were nearly all killed by quick-acting townspeople. For a year and a half, the Dalton Gang had terrorized the state of Oklahoma, mostly concentrating on train holdups.
More...

Wednesday, October 05, 1892
Community
Exploring Oklahoma History is just for the fun of seeing what there is to see in the great state of Oklahoma, and to possibly learn a little something along the way.
Labor omnia vincit