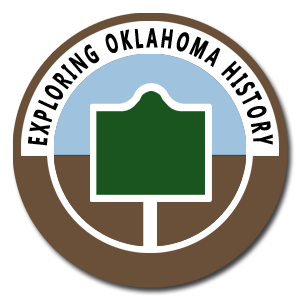 Exploring Oklahoma History
Exploring Oklahoma History is just for the fun of seeing what there is to see in the great state of Oklahoma, and to possibly learn a little something along the way.
– Labor Omnia Vincit –
Explore
This database is provided to help you explore the great state of Oklahoma.
Remember
An calandar full of Oklahoma history. See what happened today.
Learn
The latest on our discoveries and adventures around Oklahoma.
Famous Courthouse featured in the movie, "The Grapes of Wrath." This beautiful structure was completed in 1911 at a cost of $69,000. Designed by the architectural firm of Layton, Wemyss Smith and Hawk, it was built by Oklahoma Quarries and construction Company. The building is a symmetrical blend of Neo-Classical and Second Renaissance Revival styles. Outstanding features included col
...
July 15
---
Stafford Apollo-Soyuz
Tuesday, July, 15, 1975 – Oklahoman Thomas Patten Stafford logged his fourth space flight as Apollo commander of the Apollo-Soyuz Test Project (ASTP) mission, July 15-24, 1975, a joint space flight culminating in the historic first meeting in space between American astronauts and Soviet cosmonauts. more...
In this long overdue episode we take another look back into Oklahoma History.with the fascinating tale of Greer County … Texas. Welcome to Blog Oklahoma.
The book investigates a series of murders of wealthy Osage people that took place in Osage County, Oklahoma in the early 1920s—after big oil deposits were discovered beneath their land. ...
Our newly designed website is now up. This is something we've been working on for the last couple of months. It should run quite a bit faster and be much more mobile friendly. We hope you like it. ...