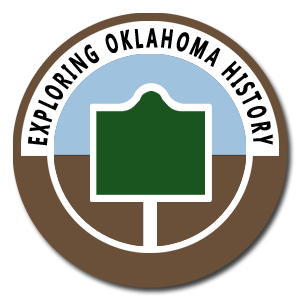 Historic Oklahoma Place of the Day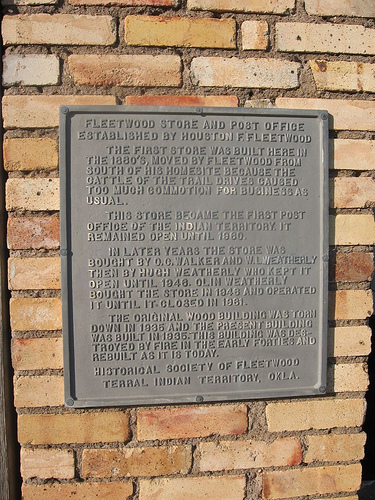 Fleetwood Store and Post Office Established by Houston F. Fleetwood The first store was built here in the 1880's, moved by Fleetwood from south of his home site because the cattle of the trail drive caused too much commotion for business as usual. This store became the first Post Office of the Indian Territory. It remained open until 1980. in later years the store was bought by O. C. Walker and W. L. Weatherly then by Hugh Weatherly who kept it open until 1946. Olin Weatherly bought the store in 1946 and operated it until it closed in 1981. The orginal wood building was torn down in 1935 and the present building was built in 1935. This building was destoryed by fire in the early forties and rebuilt as it is today. Historical Society of Fleetwood Terral Indian Territory , Okla.

Located in Jefferson County, Oklahoma
Today in Oklahoma History
Hmmm, nothing listed for today. Well we'll just have to look ahead.
Louisiana Purchase Treaty was signed
On this day the Louisiana Purchase Treaty was signed by Robert Livingston, James Monroe, and Barb Marbois at Paris. President Thomas Jefferson announced the treaty to the American people on July 4. Part of the Louisiana Purchase included lands that would become Oklahoma.
more...

Saturday, April 30, 1803
Community
Exploring Oklahoma History is just for the fun of seeing what there is to see in the great state of Oklahoma, and to possibly learn a little something along the way.
Labor omnia vincit