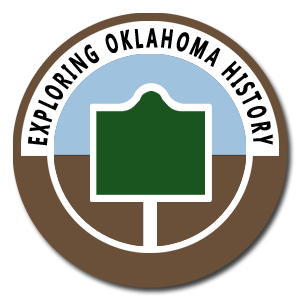 Historic Oklahoma Place of the Day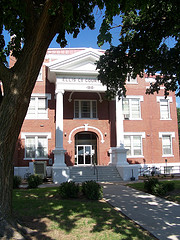 The Ellis County Courthouse. Listed on the National Register of Historical Places.

Located in Ellis County, Oklahoma
Today in Oklahoma History
Hmmm, nothing listed for today. Well we'll just have to look ahead.
USS Oklahoma
USS Oklahoma (BB-37), a Nevada-class battleship was the only ship of the United States Navy to be named for the 46th state. Her keel was laid down on 26 October 1912 by the New York Shipbuilding Corporation of Camden, New Jersey. She was launched on 23 March 1914. She was moored in Battleship Row at Pearl Harbor on December 7, 1941, when the Japanese attacked.
more...

Saturday, October 26, 1912
Community
Exploring Oklahoma History is just for the fun of seeing what there is to see in the great state of Oklahoma, and to possibly learn a little something along the way.
Labor omnia vincit