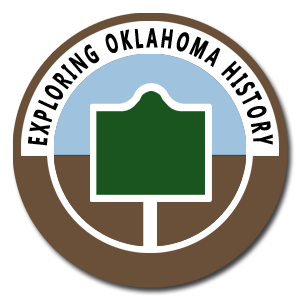 Exploring Oklahoma History
Exploring Oklahoma History is just for the fun of seeing what there is to see in the great state of Oklahoma, and to possibly learn a little something along the way.
– Labor Omnia Vincit –
Explore
This database is provided to help you explore the great state of Oklahoma.
Remember
An calandar full of Oklahoma history. See what happened today.
Learn
The latest on our discoveries and adventures around Oklahoma.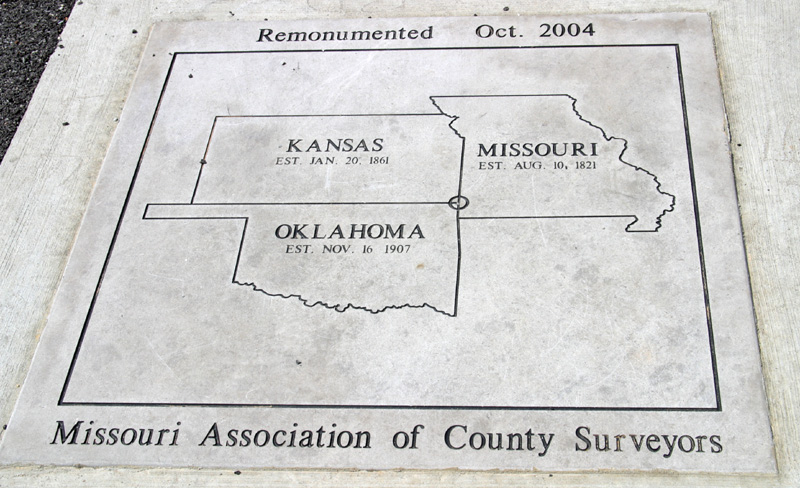 Tri-state markers at the meeting of the Kansas, Oklahoma, and Missouri borders. The original stone monument was built in 1938 by the Youth Work Administration. A new monument was placed in October 2004 and lies several feet east of the old monument.  
Sorry nothing listed for today. Let's look ahead.
September 22
---
Brooks–McFarland Feud
Monday, September, 22, 1902 – The Brooks–McFarland feud was a family feud that took place between 1896 and 1902, in what is now the state of Oklahoma. It began after the death of Thomas Brooks on August 24, 1896. The Brooks family blamed the McFarlands and from there followed a series of confrontations that culminated in a historic shootout at Spokogee on September 22, 1902. During the shootout, Willis Brooks and two others were killed while a fourth man was seriously wounded. The feud ended about three weeks later, on October 10, 1902, when Jim McFarland was ambushed and killed near his home. According to the author Edward Herring: "The deaths of Willis Brooks and Jim McFarland signaled the end of an era when disputes were settled with gun smoke and hot lead. With them also died the old feud. more...
In this week's episode we take another look back into Oklahoma history as we explore the tragedy at Babbs Switch. Welcome to Blog Oklahoma.
In this long overdue episode we take another look back into Oklahoma History.with the fascinating tale of Greer County … Texas. Welcome to Blog Oklahoma.
The book investigates a series of murders of wealthy Osage people that took place in Osage County, Oklahoma in the early 1920s—after big oil deposits were discovered beneath their land. ...