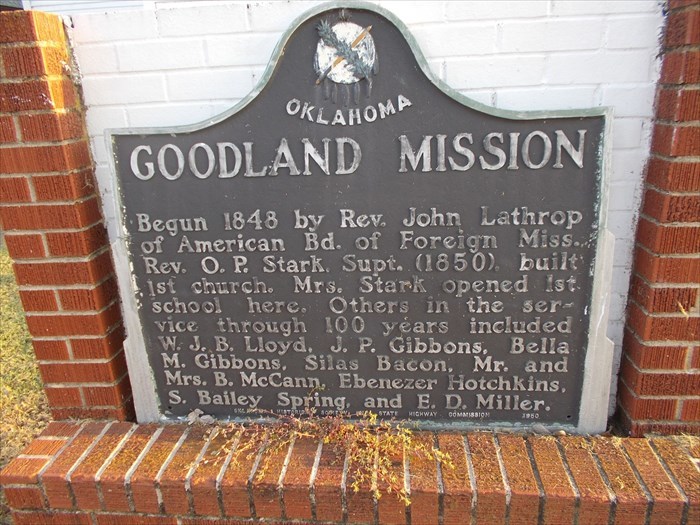 Goodland Mission
Begun 1848 by Rev. John Lathrop of American Bd. of Foreign Miss. Rev. O. P. Start, Supt. (1850), built first church. Mrs. Stark opened first school there. Others in the service through 10 years included W. J. B. Lloyd, J. P. Gibbons, Bella M. Gibbons, Silas Bacon, Mr. and Mrs. B McCann, Ebenezer Hotchkins, S. Bailey Spring, and E. D. Miller.*
Directions
Marker: On State Highway 2A, two miles south of Hugo, Oklahoma.* Current Mission Address: 1216 N 4200 Rd., Hugo, Oklahoma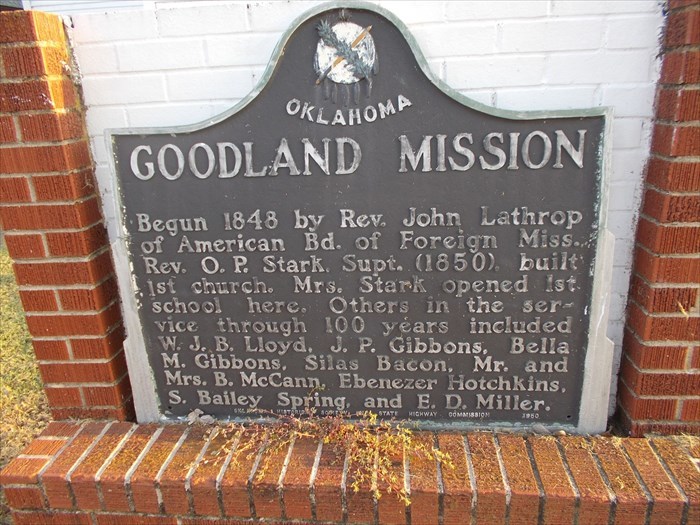 Notes
Links:
Wikipedia - Goodland Academy

Goodland Academy is a private school and home located 3 miles (4.8 km) southwest of Hugo in Southeastern Oklahoma. Founded in 1848 as a mission of the Presbyterian Church, it also has the distinction of being the oldest private boarding school in Oklahoma still in operation.
* Marker description and directions from Mark of Heritage by Muriel Wright.
Image from waymarking.com
GPS provided by Dennis McGill.