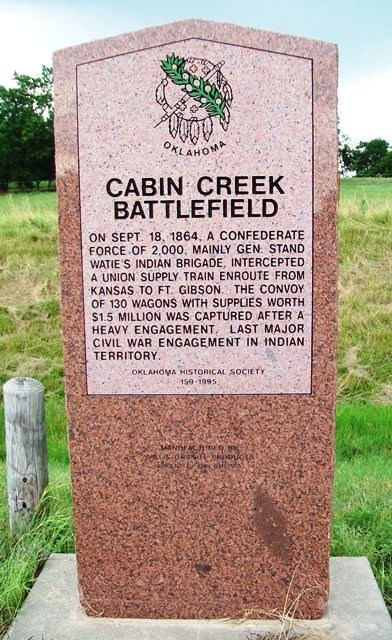 Cabin Creek Battlefield
On Sept. 18, 1864, a Confederate force of 2,000, mainly Gen. Stand Watie's Indian Brigade, intercepted a Union supply train enroute from Kansas to Ft. Gibson. The convoy of 130 wagons with supplies worth $1.5 million was captured after a heavy engagement. Last major Civil War engagement in Indian Territory.
Directions
On U.S. Highway 69, between Adair and Big Cabin, Oklahoma at intersection with E 360 RD (aprox. 4 miles north of Adair, Oklahoma). On east side of road.
Regions
Maps