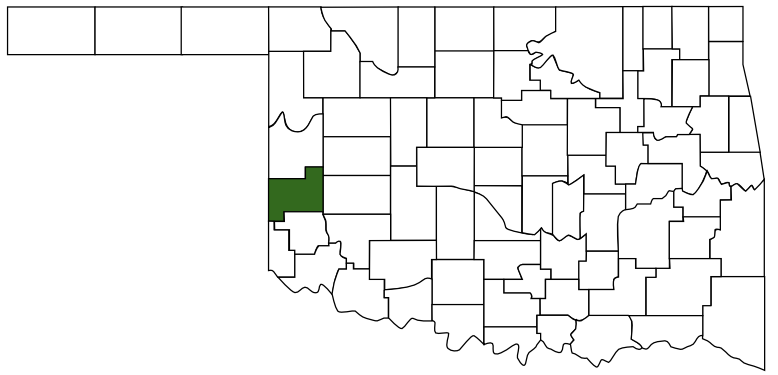 Beckham County, Oklahoma
Founded upon statehood in 1907, Beckham County was named for J. C. W. Beckham, who was Governor of Kentucky, and as the first popularly elected member of the United States Senate from Kentucky.
After a dispute over the Adams-Onís Treaty of 1819, both the governments of the United States and the state of Texas claimed ownership of some 1.5 million acres (6,100 km²) in what was then operated as Greer County, Texas. Litigation followed, and in the case of United States v. State of Texas 162 U.S. 1 (1896), issued on March 16, the Supreme Court, having original jurisdiction over the case, decided in favor of the United States. The county was then assigned to the Oklahoma Territory on May 4, 1896, and when Oklahoma became a state, in addition to forming a part of Beckham County, the region was also further split into Greer, Harmon, and Jackson counties.